Top 10 Ethical Companies to Invest in for 2021
Kategorien:
News
|
Published by:
Maximilian Weber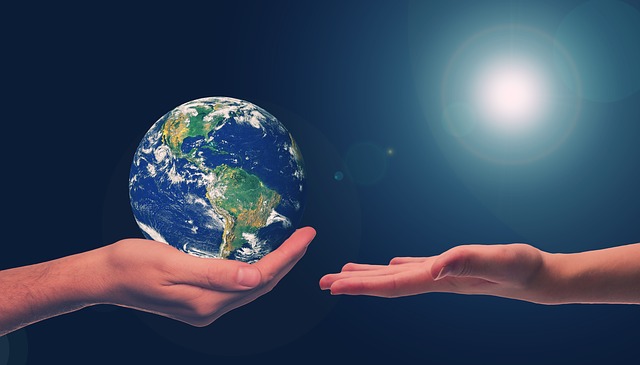 With climate change increasing every year and corruption regularly exposed through the media, people who invest in stock and are choosing where they want to make an investment and are thinking more and more about which stock they earn money with, their investments, and how they can stay as socially responsible as possible.
If the entity behind the stock uses unsustainable social practices, doesn't have fair-trading conditions, or engages in profiteering, you will be supporting those unethical practices by investing in their stock. Do you want that list on your conscience?
The time has come where people don't want to have their personal finance portfolio tied up in arms and weapons, fossil fuels, or earn money investing with nuclear power. Those companies with stock available that limit their greenhouse gas emissions year after year, have ESG social practices in place, accept climate change and practice corporate governance are more appealing to a broader range of investors in today's economy.
They look for ethical companies to invest in, those publicly traded companies that they feel socially responsible investing (SRI) in. The definition of ethics can be subjective, but the definition used by many financial institutions relates to a publicly traded company that makes a positive impact through environmental, social, and governance (ESG) best practices.
You may be wondering if you can invest and make a profit in a socially responsible publicly traded company that agrees with your beliefs. The answer is, yes you can. There are many ethical companies that you can invest in and some may surprise you. Ready to start ESG investing? Here are 10 of the stock market most ethical companies to invest in for 2021 that care about the environmental, social, and corporate governance (ESG) effects they have globally.
1. Ford Motor Company (F)
Ford is a U.S company and is one of the very few automotive companies publicly traded on the stock market that is listed on Ethisphere's 100 top ethical companies. The Ethisphere Institute measures and defines high ethical standards followed in businesses. It publishes a list and gives an award every year to the World's Most Ethical Companies. It also provides verification services for ethical practices and gives certificates of social practices.
Even though the automotive industry is heavily dependent on fossil fuels, Ford has taken steps towards greening its business practices through socially responsible investing (SRI) in initiatives such as Partnership for a Cleaner Environment (PACE).
PACE focuses on improving water and energy consumption. Ford aims to save 550 million gallons of water by next year.
Ford was the first manufacturer of vehicles to join the Electronic Industry Citizenship Coalition (EICC), or Responsible Business Alliance (RBA). This non-profit alliance works to create ethical supply chains for motor parts.
Ford's aim at the beginning of the new decade starts with a fundamental redesign to compete in the emerging era of clean energy and the smart vehicles that support it. This includes heavy investment in the latest technologies and ESG measures to remain competitive.
2. PUMA (PUM)
PUMA started its journey to ethical business practices in 1993 with its youngest ever CEO of a German Company, Jochen Zeitz. At that time, PUMA was near bankruptcy and today it is among the top socially responsible companies and one of the top three sports brands in the world. He continues to be a leader in sustainable business practices for other companies, but this is about Puma.
Zeitz's leadership at Puma showcased how ethical principles and profitability go hand in hand like solar and efficiency. He introduced multiple sustainability projects such as PUMAVision in 2008 which outlined the four business principles including fair business practices, honesty, positive social messages and creativity.
His Environmental Profit & Loss Account (E P&L) is widely used today by many businesses for the ethical use of resources. In 2011, Puma began attributing a monetary value to ecosystem services in every aspect of Puma's supply chain.
The reason business leaders listen to Zeitz is because he has shown by example. He increased Puma's share price by 4,000 percent in 13 years while introducing his two main procedures for sustainability. One is PUMAVision with its ethical code of behavior that applies to staff, its relationship to external organizations and its business dealings. The other is the E P&L.
Even after Zeitz left as the CEO, Puma has continued its drive for sustainability and continues to be one of the top ethical companies. For example, by the end of 2020, they promised to derive more than 90 percent of their cotton and polyester used in their products to come from sustainable sources. If you invest in Puma, you can be sure it understands the principle that following ESG and ethical business practices doesn't cost money, it saves money.
3. International Business Machines (IBM)
Everybody knows IBM. The company is U.S based and was founded in 1911. It's headquartered in New York. Its main job is to manufacture range of hardware and provide consulting services. IBM is one of the largest companies in the world with more than 350,000 employees in 177 countries. It may seem impossible for such a large company to adhere to ethical and sustainable business practices, but IBM manages to be socially responsible without changing the price.
IBM is a champion of diversity in its workforce. Their data centers are designed to be environmentally friendly with environmental policies that provide for conserving natural resources, like water and like fossil fuels, by recycling and reusing as well as only buying a range of recycled materials in their production processes when they can. This boosts their ESG ratings and reflects in their stock.
They use smart systems that make their products energy-efficient at an affordable price. IBM was listed on the 2019 and 2020 lists of Ethisphere's most sustainable companies in the world. IBM continues to maintain ethical behavior and says the most successful organizations focus on purpose and values to drive long-term thinking and planning. It gives respect to all its employees. The aim is to make the world a better place for stakeholders and socially responsible investing (SRI) as is clearly expressed in IBM's Principles of Trust and Transparency regarding their stock.
4. Microsoft (MSFT)
Microsoft is the giant American multinational software company founded by Bill Gates and Paul Allen in 1775. The Bill and Melinda Gates Foundation is the wealthiest charitable foundation in the world and helps in the range of millions of people, but that is not enough to be an ethical business. However, the Microsoft company makes a serious commitment to ESG, ethics, the environment, and sustainability regardless of price.
Some of the environmental commitments and the like made by Microsoft include the purchase of more than 1.6 gigawatts of new solar and wind energy and recycling in the range of 10 million kilos of electronic consumer waste every year. The company has also reduced its carbon emissions by 15.6 million tons. Microsoft uses a range of recycled materials, especially in their new products. This boosted the stock price of Microsoft and their image of sustainable investing in the tech market.
Respecting the environment is not the only area in which Microsoft is a socially responsible and ethical company. Investors can rest easy in buying their stock knowing it's socially responsible investing (SRI) It also has an anti-corruption service that is implemented through its partnership with CREATe Compliance.
This is not a one-time deal. It is a consistent measurement and improvement of risk areas, so they can be benchmarked and shared throughout the supply chain. CREATe Compliance combines with Ethisphere to provide global companies with expanded services.
When you are looking for investing opportunities with ethical companies, always find out if they are compliant with Ethisphere, CREATe Compliance, or Business Ethics Leadership Alliance (BELA) for investing.
5. Volvo Cars (VLVLY)
Volvo is another automotive company that is an ethical company to want for your investment portfolio. It is also one of the few vehicle manufacturers you have the option of investing in that is on Ethisphere's list in 2019. It is a Swedish luxury car manufacturer that produced in the range of 700,000 cars total in 2019. It has committed to using blockchain technology to track the cobalt used in its batteries.
This is a major ethical move and Volvo is one of the first automotive companies to do so. From 2019 onwards, Volvo will only produce fully electric cars or hybrid models as a commitment to reducing carbon emissions. Cobalt is often produced through environmentally unsustainable practices and may even involve child labor. They will work with companies that produce traceable and sustainable batteries. Its investors will be pleased to know by 2025, it plans to make at least 50 percent of its cars fully electric.
For compliance and ethics in the workplace, Volvo has established a special division to support sustainable business practices that govern the employee's code of conduct as well as their partner's business practices. It was named the most ethical company in the world by the Ethisphere Institute for three consecutive years starting in 2017 which is wonderful for investors.
Also, Volvo Cars is a founding member of the United Nations Global Compact to implement universal sustainability principles which helps boost their sustainability status in the mind of investors. This includes a code of conduct that ensures that each employee conducts business ethically and responsibly. You can find these codes on their website. With a company culture of openness and integrity, employees are welcome to ask questions about the code of conduct and anonymously report any concerns they may have. Investors can feel great investing money and buying their share in the stock VLVLY.
6. Hennes & Mauritz AB aka H&M (HMB.ST)
Hennes & Mauritz or H&M is a clothing company based in Sweden that is the second largest in the world. It has shops on the high streets and in malls across the United States and Europe. It was founded in 1947 and emerged in 2020 as the second-largest clothing retailer in the world. They focus on quality clothing and accessories at an affordable price.
Investors should note that H&M has met the challenges that all clothing companies face today of ethics and sustainability. Ethisphere has listed H&M as one of the most ethical companies in the world eight times. The company defines and measures high corporate ethical standards and it's stock reflects it.
The latest sustainability efforts include a limited edition of popular jeans made with 100 percent post-consumer waste that is recyclable breathable cotton-like fabric. It also includes a children's collection for rent to encourage reusing clothing. The clothing can include individual pieces or bundles of clothes.
The awards given were based on H&M's practices in sustainability especially with its supply chain as well as code of ethics for conducting business. One of its major efforts is to reduce the reliance on harmful chemicals in the fabric industry to achieve total toxic-free clothing by 2030.
H&M's code of conduct makes it a leader among socially responsible companies. It includes teamwork where skills, knowledge, and experience are shared and encouraged. The code also encourages individuality and respect for others as well as maintaining the entrepreneurial spirit. Employees are constantly learning and redefining limits and expectations and looking for sustainable choices that bring value to the business.
This means you can feel good about investing in the stock and that the price will likely continue to move up.
7. Tesla (TSLA)
As a pioneer of the U.S and global electric car market since 2003, Tesla has achieved the position of a leader in producing electric cars. Along with electric cars, Tesla has a huge investment in Solar City a renewable energy subsidiary. Tesla has several initiatives that will make it a leader in ethical corporate culture as well as electric vehicles and renewable energies.
Tesla makes a car that is constructed to last 100 years or a lifetime, which certainly goes a long way to justifying their high price tag. This is a totally unique idea for car manufacturers. Of course, there are a few consumables such as tires and battery packs, but Tesla's ambition is to conserve natural resources and reduce carbon emissions.
Even the design is created to be timeless without trendy decorations, so the car will look good for years. The drive train that usually takes the most abuse in a vehicle is made and tested to last over a million miles. There are several Teslas today that have been driven 486,000 miles and several taxis driven more than 300,000 miles total on the original battery.
Most car manufacturers build with planned obsolescence to force people to buy new cars regularly. Tesla has proven that you can make a profit by providing a high-quality, sustainable product.
In June 2014, the CEO of Tesla, Elon Musk, proved that the company is socially responsible. Since 2003, the engineers at Tesla have created and patented a lot of new technology that is needed for sustainable electric cars. They kept the patents to maintain their edge in the electric car market. In 2014, Elon Musk released access to all of the company's patents, so any car manufacturer could use them to make electric cars.
This is a clear sign that moving forward, Tesla wants as many electric cars as possible on the roads. Tesla's mission has an emphasis on social responsibility and works to develop products that have economic and social benefits. If you are looking for ethical companies to invest in, Tesla is a good one and the stock price just keeps continuing to rise.
8. First Solar (FSLR)
First Solar is one of the largest solar panel manufacturers anywhere. Being a sustainable energy company isn't enough to make it an ethical company to invest in. It needs to have an ethical corporate culture. First Solar's vision is to be a leader in the world's energy future. It provides cost-advantaged solar technology through innovation as well as customer engagement.
First Solar states that its success derives from employees and leaders that are innovative and passionate people who work ethically and safely together. Every person from the Board of Directors to partners is held accountable to follow the Code of Conduct for ethical business practices. It provides an open, anonymous forum for people to speak up about any irregularities, concerns or questions.
The code addresses working together respectfully, without any kind of harassment in the working environment while working together safely and protecting employee privacy. The Code stands for fundamental human rights and the dignity of workers everywhere. This means it does not work with third parties who use forced or child labor. First Solar follows the law on conflict minerals and all policies and procedures that govern activities that impact the environment.
9. Weyerhaeuser (WY)
Weyerhaeuser was named the most ethical company by the Ethisphere Institute 11 times. It has a total 120 years record of corporate ethics and fair practices. It is a member of the Alberta Forest Products Association (AFPA). It's known for it's Code of Ethics including employee training, confidential reporting of concerns, and clear expectations for suppliers.
The company Code of Ethics is far-reaching and includes guidance on how to handle conflicts of interest, competition and antitrust laws, international business conduct, harassment prevention, discrimination, human rights, health and safety, and more.
It not only follows a code of ethics, it expects its suppliers to be ethical regardless of price. This means they must comply with ESG, health, and safety laws. The company uses a diverse community of suppliers and expects them to be aligned with its needs and values.
Weyerhaeuser is guided by the United Nations' Universal Declaration of Human Rights as part of its code of ethics and is on the Dow Jones Sustainability Indices and has received numerous awards for diversity, sustainability, and good corporate citizenship. It only uses wood from the Sustainable Forestry Initiative for non-controversial wood fiber even if that makes the price more expensive.
The list goes on and on and it is easy to see why Weyerhaeuser is always listed as one of the most ethical businesses.
10. 3M (MMM)
Last on this list is 3M. It has been listed among the most ethical companies for six consecutive years and is a great investment. The 3M culture upholds SRI by including unwavering integrity and doing the right thing each and every day. Customers, employees, and shareholders trust the ethical corporate culture of 3M.
Its long-standing commitment to sustainability is the core value of the company. They have recently shifted to renewable energy sources and commitments including reducing greenhouse gas emissions, and promoting a volunteer skill-based program.
3M is a science-based company that uses scientific exploration to address a huge portfolio of problems, including but not limited to water supply, raw materials, energy, climate, health, safety, education, and development. It launches about 1,000 new products every year and embeds sustainability into each of them which doesn't hurt their stock price.
Each new product has a Sustainability Value Commitment that shows how it relates to the greater good which boosts their SRI status. With such a huge diverse realm of global products, it's important to know that each one has a sustainability value. Not only does this value increase the sustainability of 3M as a company, but it also allows customers to maintain their sustainability goals.
A Socially Responsible Investment (SRI) Starts with Placing Your Money Behind Socially Responsible Companies with High Standards
When it comes time for you to buy into a U.S based, or any global ethical company so you can earn money on your investment, you have to decide what you consider ethical. Oil companies are considered a high ethical risk investment, but some are better than others. A few oil companies have a huge investment in finding ways to expand their portfolio and want to transition away from oil raising their standards up high and beyond the abuse of the Earth. They have the potential to become SRI stocks.
By doing some research you can buy in on the ground floor of investments poised to boom high once they're listed as a company with social responsibility on their list of priorities and SRI status on the horizon. Being green is the new way of the global economic environment.
Whether it is ESG, environmental practices, or socially responsible companies, SRI in ethical companies with high standards let's you rest easy with your portfolio of investments.